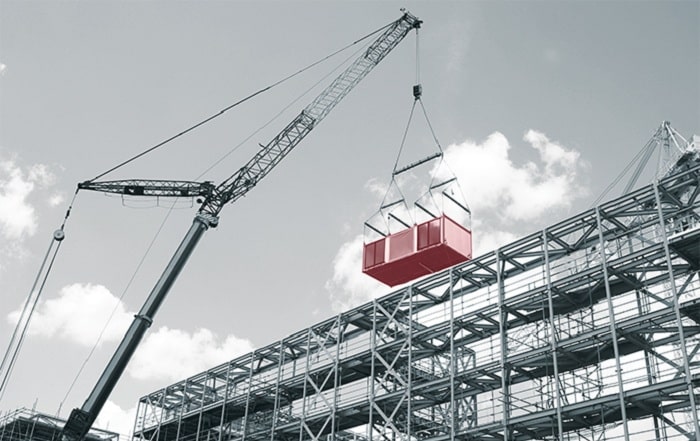 DropBox Inc.'s offsite manufacturing facility allows us to assist companies with overcoming numerous obstacles that are associated with traditional construction techniques. Offsite construction, also known as modular construction, is defined as the planning, design, fabrication, and assembly of building elements at one location and relocating them to another location where they will be quickly and efficiently installed into a permanent structure. So how does this construction method benefit companies? Here's what we know:
Altered

Timelines

When working with large construction projects, most of them have a tendency to take longer to finish than originally planned due to unforeseen delays such as scheduling errors, weather, and more. One of the benefits of offsite construction is that it's completed in nearly half the time of traditional construction. Unlike traditional construction, offsite construction allows the structure to be built in a controlled location once it arrives on site while the site is being prepared.
Less Site Disruption
When working on an offsite location, project managers will experience reduced costs associated with setup, personnel, materials, and equipment.
Guaranteed Craftsmen & Workers
By using a modular approach, each build is handled through fully staffed manufacturing practices including welding/fabrication, painting, carpentry, electrical, HVAC, and plumbing.
Design-Build vs. Design-Bid-Build Process
By combining both design and construction services within the same entity, project owners will receive faster delivery, less associated risk, cost-effective materials and methods, and integrated services all under one contract.
For more information on DropBox Inc. and its offsite building solutions, CONTACT US HERE or call 740.532.7822.