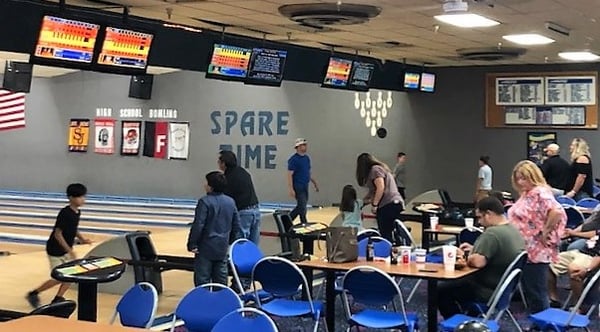 What could be better than food, family, and fun? Getting to share it with your fellow coworkers! On Saturday, August 10th, Portable Solutions Group thanked the manufacturing employees for all of their hard work by having a "Family Fun Night" at Spare Time in Ironton, Ohio.
Megan Coffey, Executive Assistant at PSG, said "Our CEO wanted to do this to give the manufacturing employees a chance to spend some time together with their families before school starts back up. These employees do so much for the company and work so hard. We wanted to do something for them to express our gratitude and give them a chance to relax and have a good time."
During the event, employees and their families had many different activities to choose from including bowling, roller skating, laser tag, and even a photo booth. Cupcakes and other snacks were also provided to keep everyone's energy up!
We here at DropBox Inc. want to thank every employee and family member who attended the end-of-summer bash for coming. We hope that you all have a happy first day of school and a great academic year!