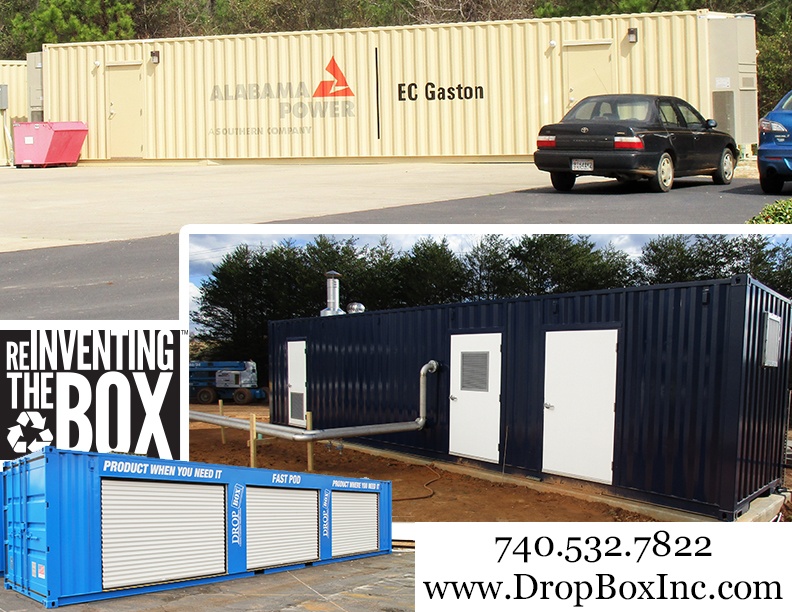 The Rise of Shipping Container Modifications for Temporary & Permanent Uses
The modification of a shipping container for portable turn-key products like offices, restrooms, blast resistant modules, or modular housing for your company's water filtration, and/or battery/inverter systems is a cinch when you partner with DropBox Inc. Our team of in-house designers and engineers will work directly with you to turn your ideas into a reality.
In addition to a standard product line of Blast Resistant Modules, Running Water Restrooms, and Ground-Level DropOffices, we also manufacture a wide range of custom shipping container modifications with custom floor plans, and custom designs.
DropBox Inc. has well-established relationships within the ISO shipping container industry around the world. We provide our customers with the highest quality shipping container modifications possible. Our relationships are part of what makes us the premiere manufacturer of shipping container modifications.
The recent rise of popularity of shipping container modifications being used as portable temporary and permanent solutions, in conjunction with a focus on recycling and re-use of resources, has made DropBox Inc. the "go-to" for companies in both the industrial and commercial construction industries in the U.S. and across the globe.
For more information about DropBox Inc. and all of our container modifications CONTACT US HERE or call us toll free at 740.532.7822.